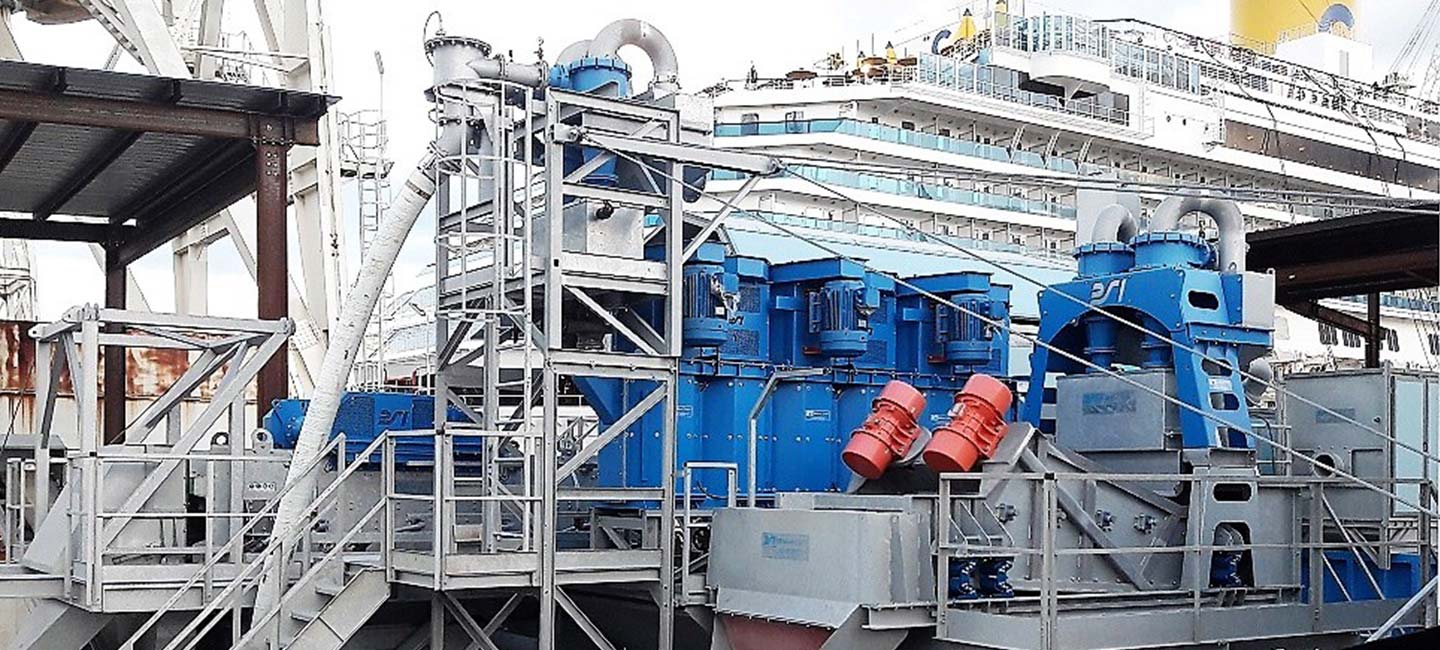 ENVIRONMENT PROTECTION PLANT
Sediment Washing
Soil & Sediment Washing is a technique used for the recovery/reuse of polluted and contaminated sediments from seasides or rivers or water sources in general. The aim is to maximise the recovery of reusable materials by reducing the amount of waste settled to landfill.

The treatment of S&S washing, by the intensive washing of the soil to be treated, removes the pollutants transferring them to the finerst particles (silts, clays), from the solid phase to the liquid phase and, thus, allow the recovery of the inert fraction with coarser particle size (sands and gravels), this fraction is reusable on site.

In the liquid phase, contaminants tend to bind to the finer inert fraction (limes and clays). This produces a waste water flow containing suspended solids and pollutants which is sent to treatment of purification and clarification. The clarified water is reused in the washing process by a closed cycle loop, while the sludges obtained in the process of clarification, containing the pollutants, after dehydration, are sent to disposal to landfill.
Feeding Materials
Dry Docks Maintenance
Sediments from Sea, lakes, rivers or lagoons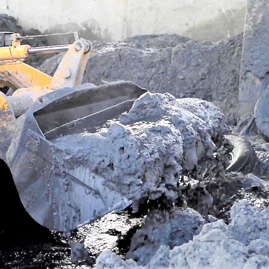 Underwater reclamation soils
Various Sands and Debrises
Soil & Sediment Washing Plant from B.S.I.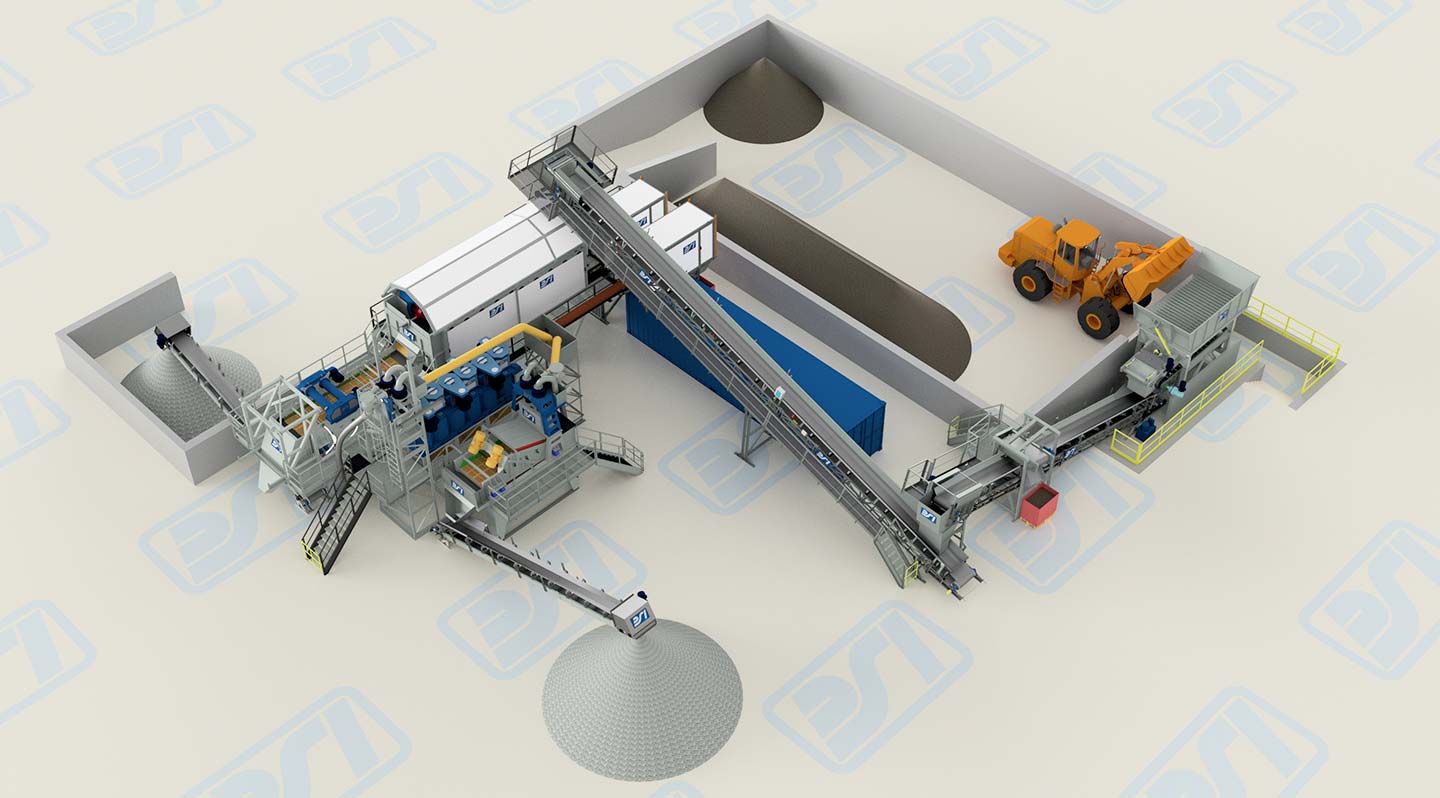 Output materials
SANDS:
on-site reusable
GRAVEL:
reusable and recycled on site
METAL:
sent to the recovery cycle in metallurgical plants
ORGANIC WASTE:
sent to recyclyng or, if in case, to landfill
MIXED WASTE:
to be disposed in landfill or used as Secondary Solid Fuel to energy production plats
DEHYDRATED SLUDGES:
sent to landfill or used as compaction substrate for roads and constructions
WATERS, SURPLUS:
water contained in the treated materials and process surplus to be disposed of, sent to a suitable plant for finishing treatment of the wastewater (pH-normalization, sand filters, activated carbon filters), may be discharged into the surface water
B.S.I.'s S&S Plant specs
MODULARITY
The system is designed on the basis of modularity. Each component of the plant, validated and tested on field with excellent performance and reliability results, is chosen and interconnected with the others according to the material to be treated and customer needs.
MATERIALS
The continuous research of innovative materials allows to install the machines by B. S. I. Even in very aggressive environments, such as marine ones, without loss of performance and ensuring an incomparable durability.
PROCESS WATER
The process waters used to wash the material, are subject to appropriate physical and chemical clarification and reused in a closed circuit, without any dispersion in the surrounding environment and in full compliance with existing environmental regulations.
CONFORMITY OF PRODUCTS
Contaminants are treated on-site without any pollutant dispersion, while "reusable" materials at the end of the process comply for reuse for civil and industrial applications.
Gallery
Related Plants