PLANTS
AGGREGATES INDUSTRY
B. S. I., strong of years of experience, designs, manufactures, and sells machines and systems for the treatment of inert materials, manufactured exclusively at its headquarters in Brescia (Italy), through a sequence of stages that begins with the business proposal for the completion of the commissioning of the final system.
Areas of relevance
Rock quarries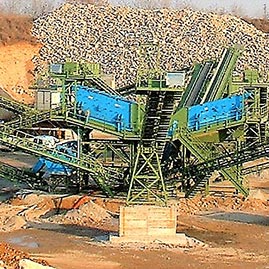 Alluvial aggregates
Underwater excavation and dredging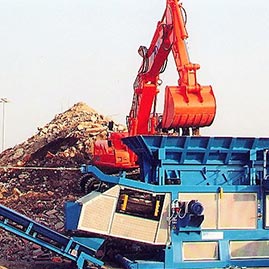 Recycling
Industrial
Crashing, Screening and washing B.S.I.'s plant
Main plant components
Feeding
Primary Crushing
Scalping
Secondary crushing
Scrubbing of aggregates
Screening and washing
Sands Production
Tertiary crushing
Conveyors
Main Specs for B.S.I.'s crushing and screening plant
MODULARITY
The system is designed on the basis of modularity. Each component of the plant, validated and tested on field with excellent performance and reliability results, is chosen and interconnected with the others according to the material to be treated and customer needs.
PRODUCTION POTENTIAL
Solutions for all the capacities required by the market, from the small plant to the high rate production plant.
CUSTOMIZATION
The extensive and in-depth know-how acquired over time with the construction of a large quantity of devices and plants, allows the B. S. I. to develop a plant engineering which is more responsive to the needs of quality, reliability, performance and durability, according to customer's needs.
SAFETY AND ENERGY SAVING
Systems from B. S. I. are designed and munufactured in full compliance with the regulations in terms of Safety on Work, having as a constant reference the adoption of solutions that ensure the highest possible reduction in enargy consumption.
ON-TIME CONTROL AND MANAGEMENT
Inert B. S. I. treatment plants can be supplied complete with dedicated management software developed on the basis of our thirty-year experience. Using dedicated PLC and a number of sensors installed in key zones of the system, it is possible to run, control and adjust the processing cycle automatically, display the main parameters of operation, as well as arrange a scheduled maintenance of the machines and components in the plant.
Gallery