Advantages in choosing BSI
OPERATIONS COSTS REDUCTION
INCREASED
PRODUCTIVITY
PRODUCTION PROCESSES EFFICIENCY INCREASE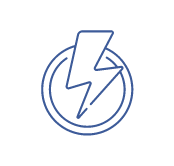 ENERGY COSTS REDUCTION
BSI Engineering
Engineering in B.S.I. represents the "added value" to the company's production, especially if compared to the competitor's one. On engineering we spent the majority of our efforts, both economical and organizational, obtaining, along the time, gratifying apreciation by the customers that recognize to our company the highest level in quality and reliability of our systems.
With BSI you have a single source fo all your needs
1
FEASIBILITY
STUDY
The Customer's needs are translated into a feasibility study that guarantees the "best customized" construction for plant.
2
3D
DESIGN
The 3D design is made in the smallest detail, and guarantees a high quality for the final product and allows the customer to visualize his plant "in a virtual reality", even before its actual realization.
3
PRODUCTION
AND RELIABILITY
Certified materials, accurate processing, construction and pre-assembly operations are all "in House" performed. This guarantees quality, reliability and durability.
4
INSTALLATION AND COMMISSIONING
The machines, and service steelworks and structures, are installed on site by our specialized technicians; they also carry out testing and commissioning of the plant.
5
AFTERSALES AND BACKOFFICE
The after-sales assistance, characterized by immediate and effective operational reactions to the needs from the plants, guarantees to B.S.I.'s customers a lasting, and profitable over time, operation for the devices and systems.
HIGH TRAINED AND SKILLED TECHINICANS
GUARANTEED
PEFORMANCE
MORE THAN 30 YEARS OF EXPERIENCE
100% MADE
IN ITALY